"After continually working with Hail and Wind, our roofing company actually won an award for the 6th fastest growing company in our Metro area, even beating out Oil/Gas companies, and Advertising firms three times our size.….after working with them I would have paid ten times what they charged."
Don't let your adjuster rip you off after your shingles have been torn off.  Call us to help you with your claim.
Some things you should know: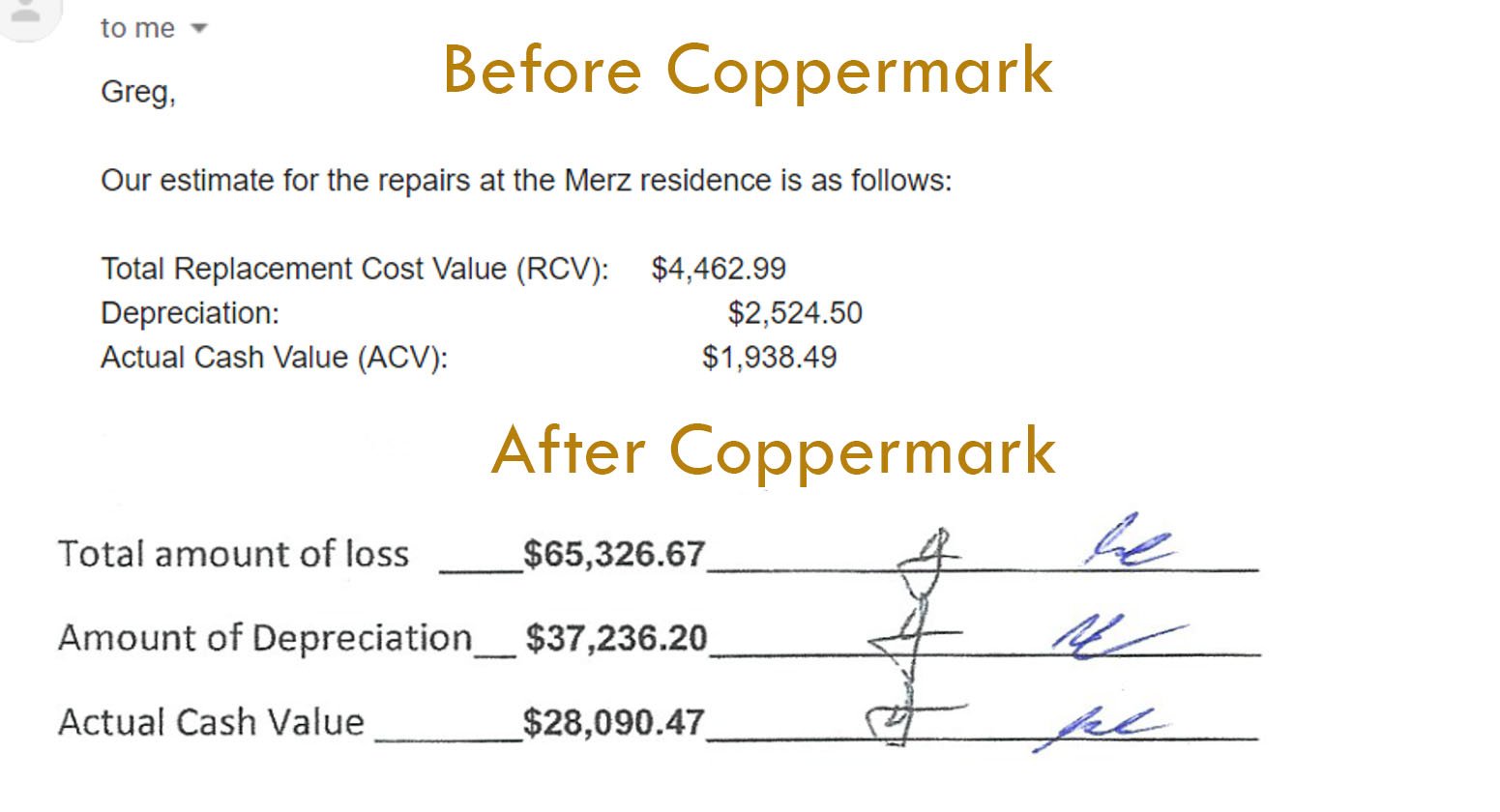 If your home or commercial building has suffered storm damage, you should take immediate steps to secure the property to prevent injuries. You also should mitigate the damage, such as putting a tarp on the roof or plywood over a broken window.
Because repairing storm damage can be expensive, particularly if the property is a total loss, it's important to have Coppermark Public Adjusters on your side right from the start!
If you are ready to get started, please either fill out the form below, call or email us.  We are ready to fight for you.