"Great company. Very knowledgeable. Highly recommend to anybody or any business that had damage to the house/building, and has to file an insurance claim."
When we inspect your property, we will look for all of the damage caused by your plumbing or pipe burst claim that your insurance company may have overlooked.  We work on your behalf – not the insurance company – to make sure that you receive the maximum possible settlement.
Some things you should know: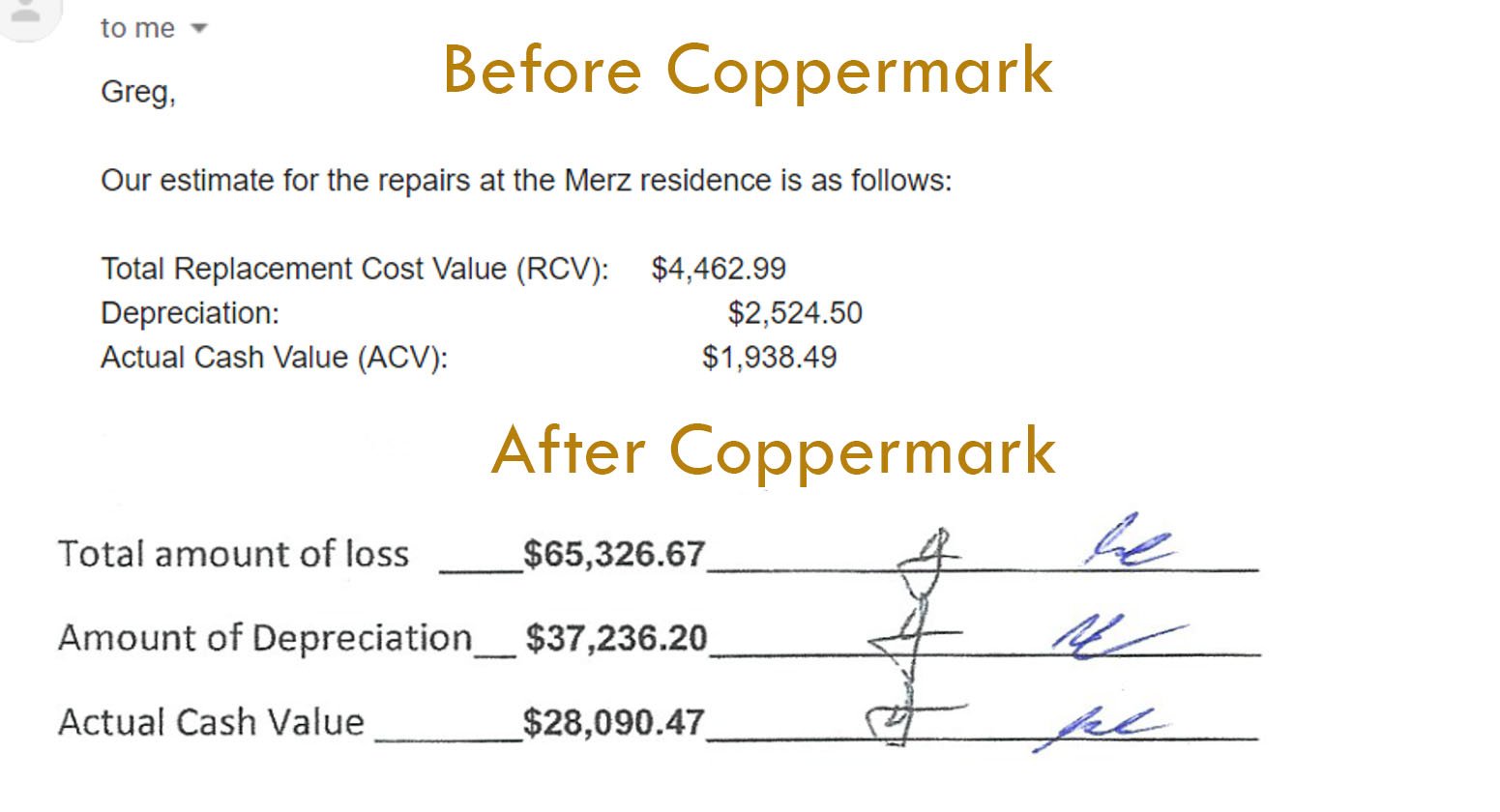 A professional remediation company should be engaged as soon as possible to dry out the walls and the internal cavities of the walls to avoid mold growth. Coppermark Public Adjusters can help recommend and coordinate with reputable vendors to assist in the mitigation of damages in the event of water damage.
Coppermark Public Adjusters will represent your interest, making sure that your claim is properly documented and filed. You should be sure to keep originals or high  quality copies of all documents and receipts regarding your burst pipe, pipe break under your slab, burst sprinkler head or any other plumbing issue.
If you are ready to get started, please either fill out the form below, call or email us.  We are ready to fight for you.
Call or Email us if you have any questions
"Greg is a stand-up guy. They will take great care of your claim and make sure that you are restored!"
"I've know Greg for several years and he has always conducted his business in a professional manner. He is definitely worth giving a call to."